Schwarz helps upgrade and extend plants, by providing site services that include offering expertise for the design, installation and commissioning of retrofitted valve actuators and control systems.
Schwarz also provide actuator audits, site surveys, maintenance, repair and advice on actuation equipment from any manufacturer. Schwarz's service extends to the entire life of the plant. This service helps plant operators concentrate on their mainstream business by eliminating their responsibility of repair and maintenance.
The site services of Schwarz are available around the globe.
---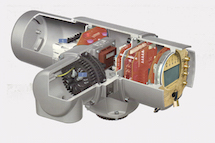 Schwarz manufactures electric actuators and control systems for the valve market throughout the world.
Schwarz Gears manufactures complete gearbox assemblies and valve adaption kits for use with actuators and as direct valve operators.