Simple, Economical Commissioning
Simple, safe and rapid non-intrusive commissioning, using iphone. Torque levels, position limits and control & indication functions can be accessed and adjusted in any environment, with power on or off. Two-way data communication facilitates multiple actuator configurations. The technology offers significant time and cost savings in comparison with conventional actuator commissioning.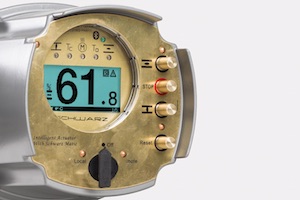 Local Interface
Human Machine Interface (HMI) includes a large high contrast dual-stacked display, local controls, Bluetooth® wireless technology, Status indication and an optional environmental shield. Non-intrusive local control guaranteed with the use of robust magnetic hall-effect sensors.
Flexible to Use
The SM-SC model is flexible to use. The SM model alone is a simple actuator, which can be used with a multi-control Cabinet. SM and SC models can be used either as a whole or separately. When environmental conditions are harsh, such as high temperatures and intense vibrations, SM and SC model could be used separately, with a wire connecting them together. Additionally, the SM model is equipped with side-mounted hand wheel, which makes it easy for users to operate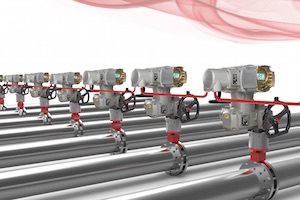 Multiple Fieldbus Connectivity
Schwarz actuators are compatible with the most popular industry standard Fieldbus systems via network cards that are fitted in the main electronics enclosure.